From the outside, digital marketing may appear to be a formula for success. After all, who doesn't have access to digital devices like computers, smartphones, and tablets? What's more, as we continue to spend more time online, it makes sense that more businesses would incorporate digital marketing into their marketing strategies.
However, all of that is just the surface of the industry. Because of its ease and affordability, many businesses have jumped on the digital bandwagon without fully understanding what they're getting themselves into or how to get the most out of their time and money.
As a result, they may be guilty of certain misconceptions about digital marketing that are holding them back from reaching their full potential as a business. Read on as we identify digital marketing misperceptions that you can certainly do without.
What is digital marketing?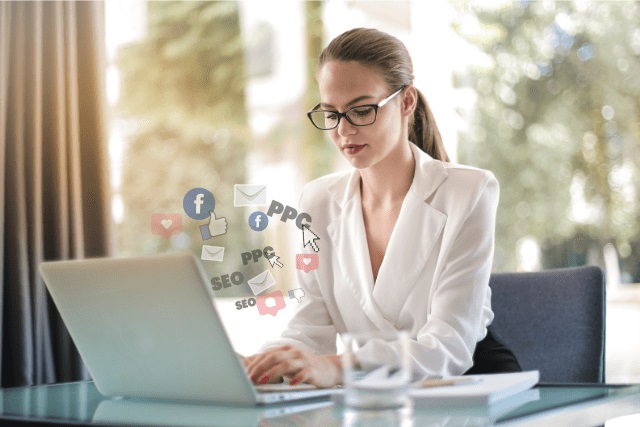 Digital marketing is a field of study focused on using digital channels, such as the internet and mobile devices, to attract new customers. It encompasses a wide range of activities, including search engine optimization (SEO), social media marketing, email marketing, and pay-per-click advertising among others. Digital marketing is considered an important tool for businesses of all sizes since it can help them reach new audiences and promote their brands.
One of the most important things to consider when implementing a marketing strategy is whether or not it will be effective. While digital marketing can be an effective way to reach customers, many different factors can affect how well it works, such as the strategy used, the type of business, and the target audience.
Another important thing to keep in mind when doing digital marketing is that it needs to be consistent over time. If a business isn't always updating its website or advertising on social media platforms, its audience may grow tired of seeing the same old content over and over again. This could result in fewer clicks and leads, which could ultimately hurt the business's bottom line.
Common digital marketing misconceptions
Since digital marketing is still relatively new to the scene, many businesses that are so used to getting things done the traditional way may find it a little difficult to grasp what it is, what it can do, and how it can be used to transform their brand. From lukewarm attempts to incorporate digital marketing strategies to downright refusing to use any of the tactics associated with it, here are some of the many misconceptions businesses have about online marketing that are hurting their brands.
Digital marketing is for only big businesses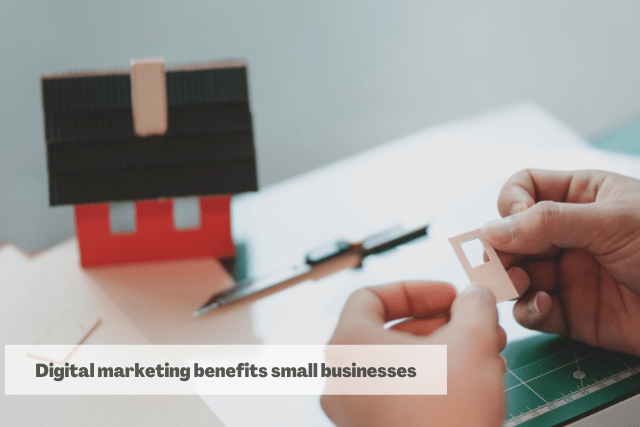 Many small businesses think that only big companies can benefit from digital marketing. The truth is, any business— big or small, can benefit from it. Whether you employ hundreds of employees or just a handful, it does not have any impact on whether digital marketing is the right fit for you or not.
It doesn't matter what products or services you are offering as well. Even the size of your budget does not matter whether digital marketing is feasible for you or not. All sizes and types of businesses can benefit from digital marketing in terms of growing the brand, earning a better online reputation, bringing more traffic in, and potentially increasing conversions.
A website is enough for marketing my business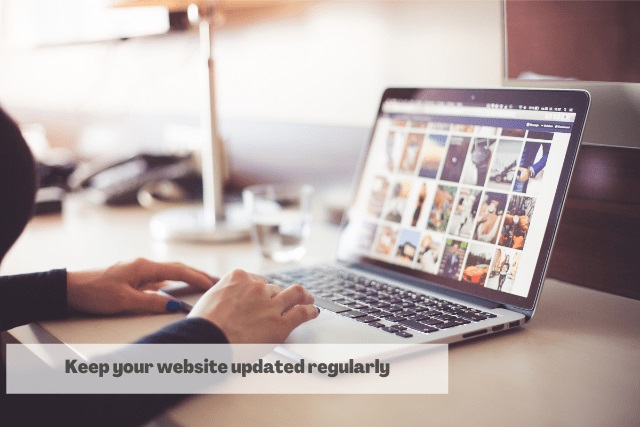 Many people often think that just as long as they have built a website, it is enough to draw people in. Digital marketing just does not work that way. There is always a need for you to not only update your website constantly, even have it redesigned if necessary, but you also need to make sure that your content is kept fresh and relevant at all times.
Your website is the digital face of your business and you want to do what you can to push it higher up the search engine results page. Search engines like Google love websites with fresh content which is why updates are very much needed. Make sure your content remains relevant to your niche and they remain to offer value to your target audience and you'll ultimately be rewarded for your efforts with better online ranking, better online visibility, more traffic coming in, and of course— better conversion rates over time.
SEO is dead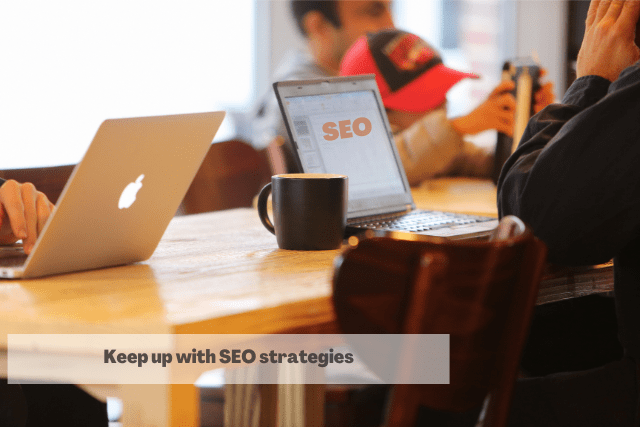 Search engine optimization is a popular term to describe the set of strategies, tactics, and activities that aim to increase the visibility of a website or application. There are many different types of SEO strategies, including link building, content writing and creation, and promotion. However, one thing is clear: SEO is not dead. If you believe that it is dead, then you're in for some very rude awakening. It is very much alive. It's just changing.
To be successful in today's competitive world, you need to do more than just optimize your site for keywords. Instead, you need to optimize your site for people, create engaging content, and build relationships with media influencers who can help you reach new audiences. Also, you need to constantly test and iterate your strategy just like any other startup.
Negative comments are bad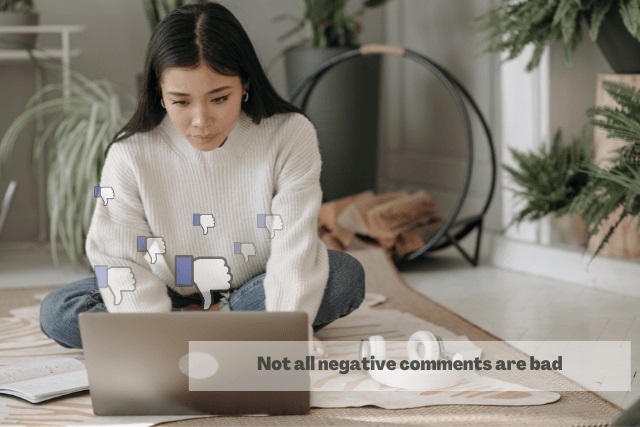 With social medial platforms being a crucial part of every brand's digital marketing strategy, many often dread seeing negative comments about their business, their products, or their services. However, negative comments are good for your business—especially ones that are well-reasoned and constructive as they can help build your brand, improve your visibility, increase your engagement, and more importantly, allow you to improve.
Negative comments are especially important if you have a controversial or niche topic as they can help to amplify the conversation around your topic and attract new visitors who are interested in hearing more about it. They can also help to humanize your brand by showing that you have people who care about what you do. Finally, by addressing these negative comments and acting on them, you can strengthen your brand and build trust with your customers.
There's no need to focus on mobile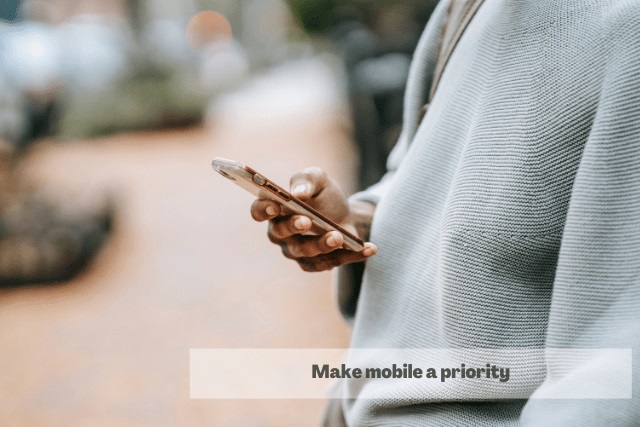 Mobile marketing has been rapidly growing over the last few years – and this trend is not slowing down any time soon. Today, 55% of total web traffic comes from mobile devices. This means that it's vital for businesses to keep pace with the times and invest in mobile marketing strategies.
One of the most important things to remember is that people are spending a lot of time on their smartphones these days. People spend an average of 4.8 hours every day on their mobile phones. Therefore, businesses must make sure that their websites and apps are optimized for mobile devices as well as for desktop browsers, or they would be missing out on a lot of potential customers.
Digital marketing is crucial in an increasingly digital world
Digital marketing is the new face of traditional marketing. It is a fast-moving industry, and its rules are constantly changing. As technology evolves, so do digital marketing strategies. You will be better off not treating digital marketing as just another form of advertising as it is so much more than that.
Consequently, leaving behind all misconceptions and other preconceived notions you have about what it is and what it is not will help you fully incorporate these strategies into your marketing campaign. Digital marketing doesn't have to be complicated or expensive. It just takes a commitment to staying engaged and doing your part to drive results.