Social media is an ever-evolving platform that has the potential to connect with people in ways that traditional media, such as TV, radio, and newspaper, cannot. With social media, you can create a message and reach a much wider audience than you could ever hope to with traditional marketing.
As with any other part of your business, a well-planned social media strategy is essential for a positive digital presence. After all, social media marketing can be rewarding and lucrative when done correctly. 
While it can be an effective digital marketing tool, it can also be a tricky one. It can be especially frustrating when you're not aware of all the pitfalls that are always ready to snare you, and unfortunately, committing an oopsie is something that even the best marketing specialists out there have done at some point. 
With that in mind, here are some of the most common social media marketing gaffes that brands and why you should avoid them.
Growing your business with social media
With so many different platforms with which to advertise your business and reach prospective customers, social media is a natural fit. It also happens to be one of the most popular ways businesses interact with existing and potential customers these days. 
Social media marketing is a great way to grow your brand, and with 4.62 billion users across the world, it is easy to see that. It's both affordable and easy to do, and it's proven to work. It is also a great way to connect with your audience. 
When they see you in their feeds, they're more likely to take notice of your brand and become interested in what you have to offer. Take Instagram, for instance, 83% of users say the platform helped them learn about new products and services they never knew about before.
There are many different types of social media networks, with Facebook, Instagram, Twitter, and LinkedIn among the biggest ones. Each one has its advantages and disadvantages, so it's important to choose the right network for your business.
Common social media marketing mistakes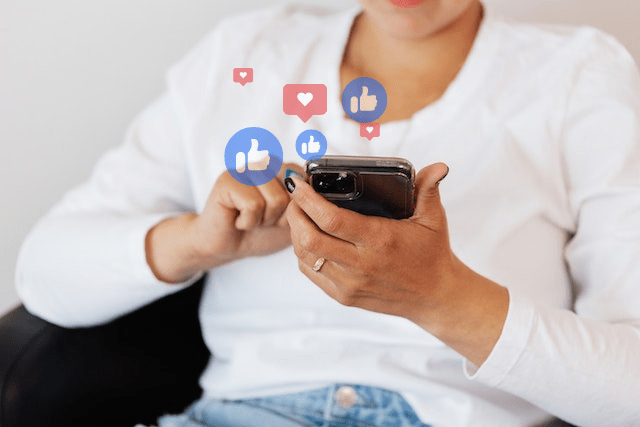 Social media is an interactive platform, and this means that your prospective customers can see what you post. They can also click on your profile to find out more about your company.
What does this mean? It means that a social media post is not one-way communication, it is a conversation, and every customer interaction matters. This is why businesses need to have the presence of mind to steer clear of certain social media marketing faux pas as they can damage your brand and make it harder for you to reach your target audience.
It is easy to get into the habit of posting content without giving it much thought. However, if you want your presence on these platforms to generate results, you must make sure that you avoid these common mistakes:
Not having a clear marketing strategy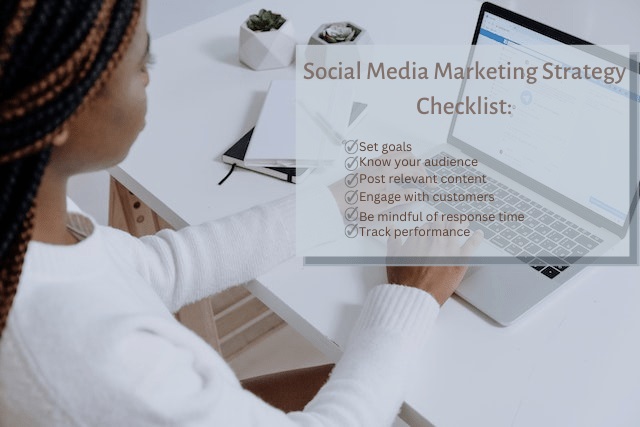 Having a marketing strategy is key to social media success. It shouldn't be the only strategy you use, but it should be a core part of your overall plan. 
There are a few key things you should keep in mind when creating a marketing strategy for social media. Start by figuring out your target audience. Who do you want to reach? What will motivate them to engage with your brand?
Next, decide how you want to be found on social media. Do you want people to see your posts organically? Do you want them to follow your account? Or do you want them to friend or follow you?
Having a clear marketing strategy means you have a plan in place and you know what goals you want to achieve with each channel and how you are going to reach them. A lack of planning can create confusion and lead to poor results.
Not identifying your target audience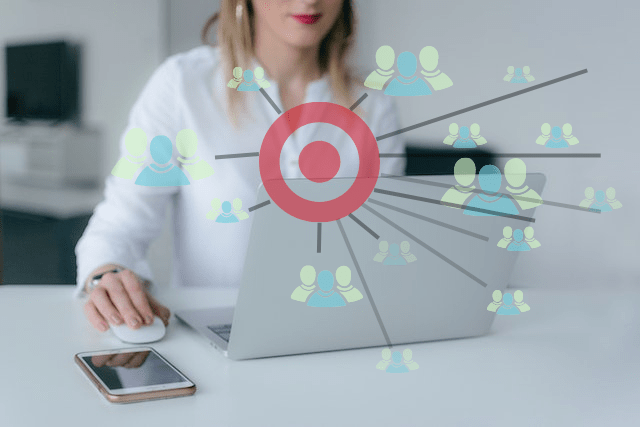 You need to engage with people who are already interested in what you offer and continue to build that relationship over time. Otherwise, you'll just be posting content that will not resonate with your intended audience.
Find out who your ideal customers are and what they want from your business. This will help you create content that is relevant and useful to them.
Remember that not everybody who follows you on social media will be interested enough in buying what you have to offer. Rather than targeting everyone at once, focus your message on those who are already interested in your product or service instead.
Posting one-size fits all content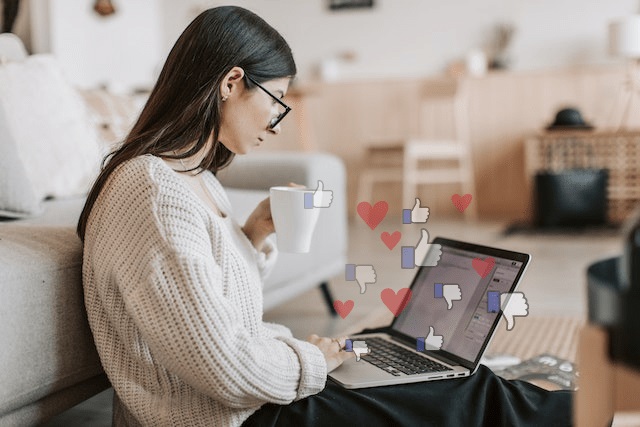 If you are trying to reach a broad audience with content, one of the biggest mistakes you can make is posting one-size-fits-all content. The goal of social media is to create a two-way dialogue between your brand and your audience. When you post one-size-fits-all content, it's harder to build that connection because your message has been diluted. 
Instead, focus on creating valuable content that will resonate with your audience. This is effective good content writing comes in. By doing this, you will be able to build a loyal following that shares your message whenever they see it, thus increasing brand awareness.
Failing to engage with your audience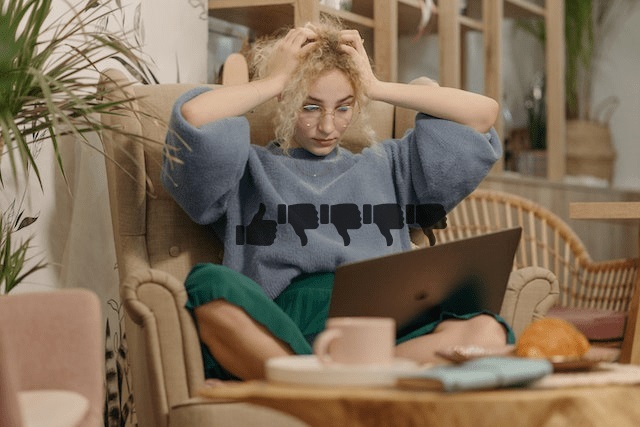 Social media marketing is all about engaging with customers and building a relationship. There are several different ways to do this, including live chat on your website, Twitter chats, and Facebook groups.
These are all great ways to connect with your customers and encourage them to share their experiences with others. However, you should always be careful not to overdo it. If you spend too much time talking to customers on social media or using too many hashtags, they may start to get annoyed and stop interacting with you.
This can lead to a decline in your social media engagement and ultimately impact your overall social media marketing strategy. So, make sure you engage in conversations with customers but also keep things lighthearted and fun.
Slow response time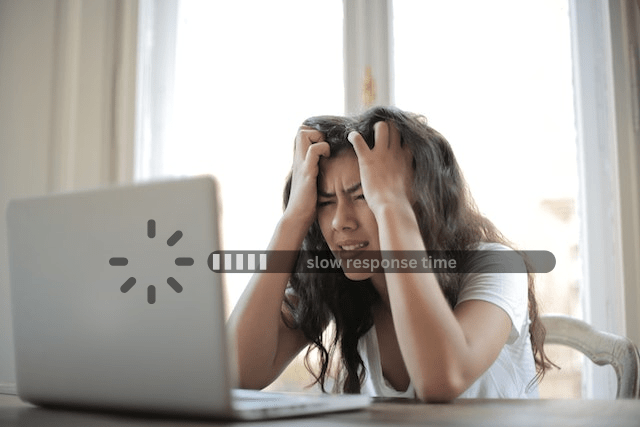 If you don't respond quickly enough to posts, comments, and likes on your social media accounts, people may lose faith in your brand. Plus, if you don't take the time to engage with your customers, they may turn to other companies that are more responsive. 
This can result in lower sales and a loss of trust. So, keep your response time in mind when planning your marketing strategy. Also, set yourself some goals for responsiveness—and make sure you reach them!
Grow your brand with a solid social media marketing plan
Social media is a great way to promote your brand, connect with potential customers, and drive business. After all, this is where people are. However, before you can succeed with social media marketing, you need to do it right. If you aren't careful, certain marketing strategies can backfire if you do them the wrong way and can risk alienating potential customers in the process. Taking the time to learn the ropes, being aware of these mistakes, and crafting a solid marketing strategy for your platform of choice will help stay on the right track.