If you're a small business, marketing can be a challenge. You have limited resources and time, so coming up with creative ways to reach potential customers and prospects is key.
In today's digital world, email marketing has become an indispensable marketing tool for any small business owner. With 4 billion email users daily, it is a cost-effective way to communicate with customers and prospects, and with the right strategy, you can enjoy higher response rates, more engagement, and better lead generation than other traditional forms of marketing.
Not only does it allow you to target your audience with pinpoint accuracy, but it also gives you an avenue to expose them to relevant content regarding your company at the right time. Businesses of any size can use email newsletters as it is an excellent way to communicate with existing and potential customers.
Whether you run a small or large business, email newsletters are an indispensable part of your marketing strategy. According to 41.5% of brands, it is a critical component to a business' success. Read on to find out its many benefits.
Connect with your customers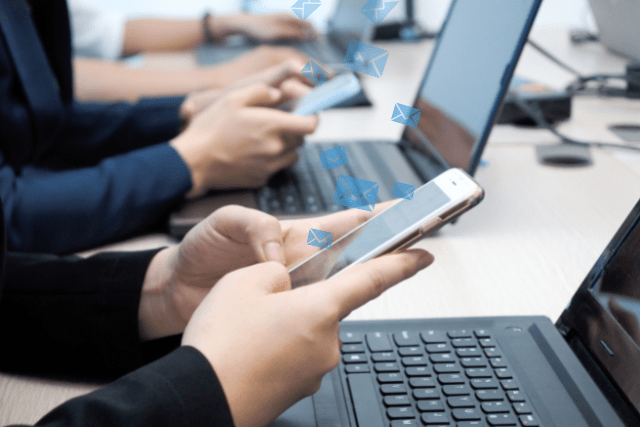 Email newsletters are an effective way to reach a large audience. They are also a great way to build relationships with your customers by sharing valuable quality content and engaging conversations with them.
Customers these days are keen to build a connection with the brands and businesses they support. Sure, they may already be following you on your social media platforms. But there is a certain level of personalization with email newsletters that set it apart from other types of customer interactions. This allows you to not only connect with new audiences but also ensure that your current ones remain loyal to your brand.
Target the right audience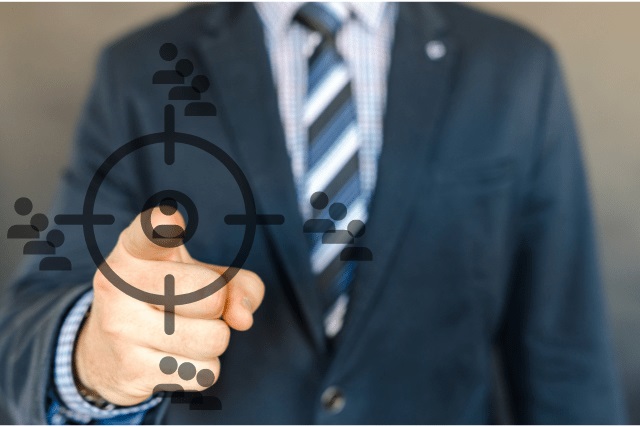 With newsletters, it is easy to focus your efforts on recipients that are more inclined to buy from you. You can specifically set your sight on those who are already interested in what you offer to begin with.
When you already know what your target audience is interested in, it is easier to come up with content that meets their buying preferences. You can craft newsletters with topics that you know will resonate with the readers, so they are kept in the loop with anything new you have to offer, without it having to sound too salesy. This can do wonders to your email open and clickthrough rates.
Increase traffic to your website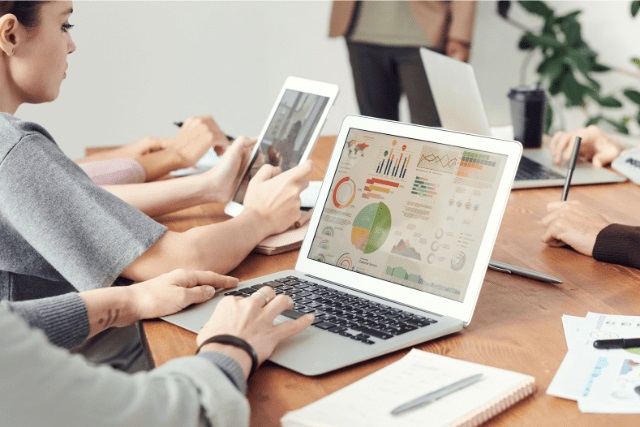 Just because you have a website set up doesn't mean that people will flock to it effortlessly. You'll need to exert effort to get more people to be aware of your digital platforms and email newsletters are among the most effective tools to help you achieve that.
Through emails that are not only informative but make it an attractive prospect to visit your website, you can effectively increase your inbound traffic and have more people browsing your website content. There is no better vehicle to offer all this than a personalized email newsletter.
Keep people up to date with promotions and sales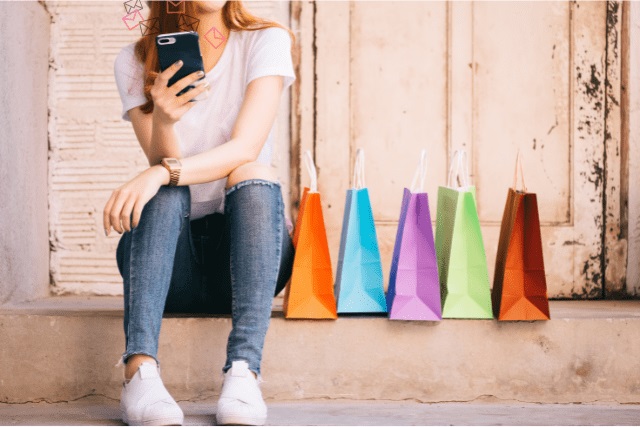 Newsletters are a great tool for boosting your sales. If you're planning on holding special events where you're offering discounted rates and deals on certain products and services, the best way to let your customers know about them is through newsletters.
Aside from merely serving as an announcement vehicle, this is a good opportunity for you to inform them of whatever perks you are offering and explain the extent of the incentives they will get if they sign up for these deals. Add an equally convincing call to action to the mix and you have a surefire formula to drive your sales rates up.
They don't cost that much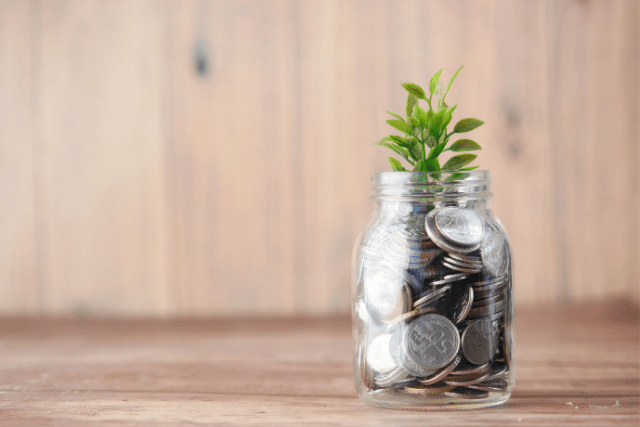 Newsletters are especially ideal for small businesses that do not have as big a budget to spare when it comes to their digital marketing efforts. When implemented right, a solid email marketing strategy can bring about impressive returns despite not having to spend that much in setting it up.
In addition, brands can now take advantage of email marketing automation tools that will help them automate the process of sending out email communications. Cost-effective and convenient, they make it easier to schedule email send-outs so you can focus on other more important aspects of your digital marketing efforts such as coming up with relevant and high-quality content that your recipients will want to read.
Tips for writing an effective email newsletter
A good newsletter is targeted to reach the right audience, who have already shown or expressed interest in what you have to offer. Below are some things to keep in mind when crafting one:
Effective newsletters are well designed– They should have a clear topic or purpose behind their creation and must include useful content. Newsletters should also have a clean design and minimal distractions.
They should be easy to read– The content should be interesting and engaging, without being overly promotional or salesy. Keep it simple, keep it clean, and keep it focused on your business goals!
Keep the subject line short and sweet– Avoid overloading the reader with information. Also, be careful about what you include in the body. If it's not relevant to your audience, it could be a turn off.
Keep things simple, straightforward, and concise– Remember that people live busy lives these days and you will likely lose their interest if they find your message to be rambling and beating around the bush. So be informative enough but keep it straight to the point.
Personalize each one as much as possible– Customers don't want to feel as if they are being pitched with a sales offer every time they open an email communication from you. This will ensure that each recipient feels like they're receiving a personal message from you.
Quality content matters– This is the best time for you to showcase your content writing skills. The best newsletters feature relevant content, so readers stay interested, engaged, and attentive to your messages.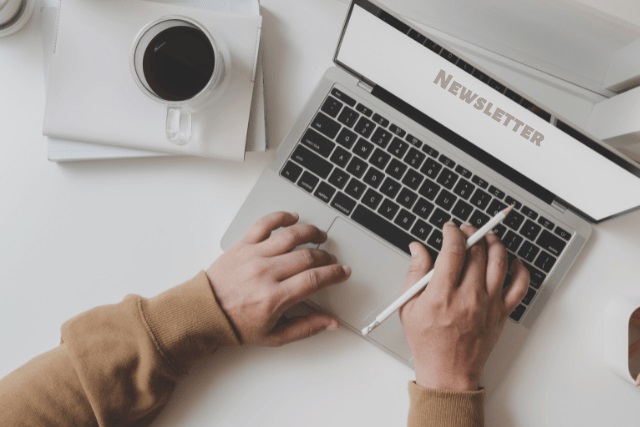 Newsletters can add value to your digital marketing strategy
Email marketing has become an essential part of every business's marketing strategy these days. It's not just effective for businesses with lots of extra money to spend on advertising, but they are also a great way for small businesses to market without spending too much money at once.
Instead of relying solely on advertising or expensive radio or print ads, email newsletters can be a great tool to speak directly to your target audience, keep them in the loop, advertise your small business, and connect with them on a personal level. With effective content writing and strong calls to action, it is a great vehicle for increasing traffic to your website, driving up your sales, reaching out to potential customers, and ensuring that your current ones will keep coming back for more.